It's Frohike's Baby!!!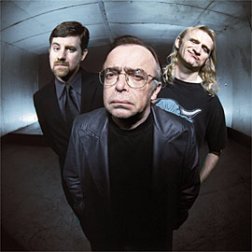 What's New?
If your like me, your major source of nutrients is highly caffeinated soda and you haven't slept in 48 hours cause those damn zombies aren't going to shoot themselves and where would Raccoon City be if you didn't blow them up?!
But that of course is beside the point. If you are like me then you also know the effects of a somewhat 'unhealthy'obssesion with the Lone Gunmen, coupled with a tendency to be overly accepting toward delusion when confronted with worrisome issues. Like, for example, (and I'm taking this one off the top of my head here...) what happened in 'Requiem' or perhaps the events of 'Existence'?
But you and I know something they don't, after 8 yrs of careful scrutiny we understand the mind of Chris Carter. No matter what happens, we know that it can only be...
Frohike's baby!!!
Your faithful webmaster Movement Leader,
~Max
You are number

not to run away screaming in terror